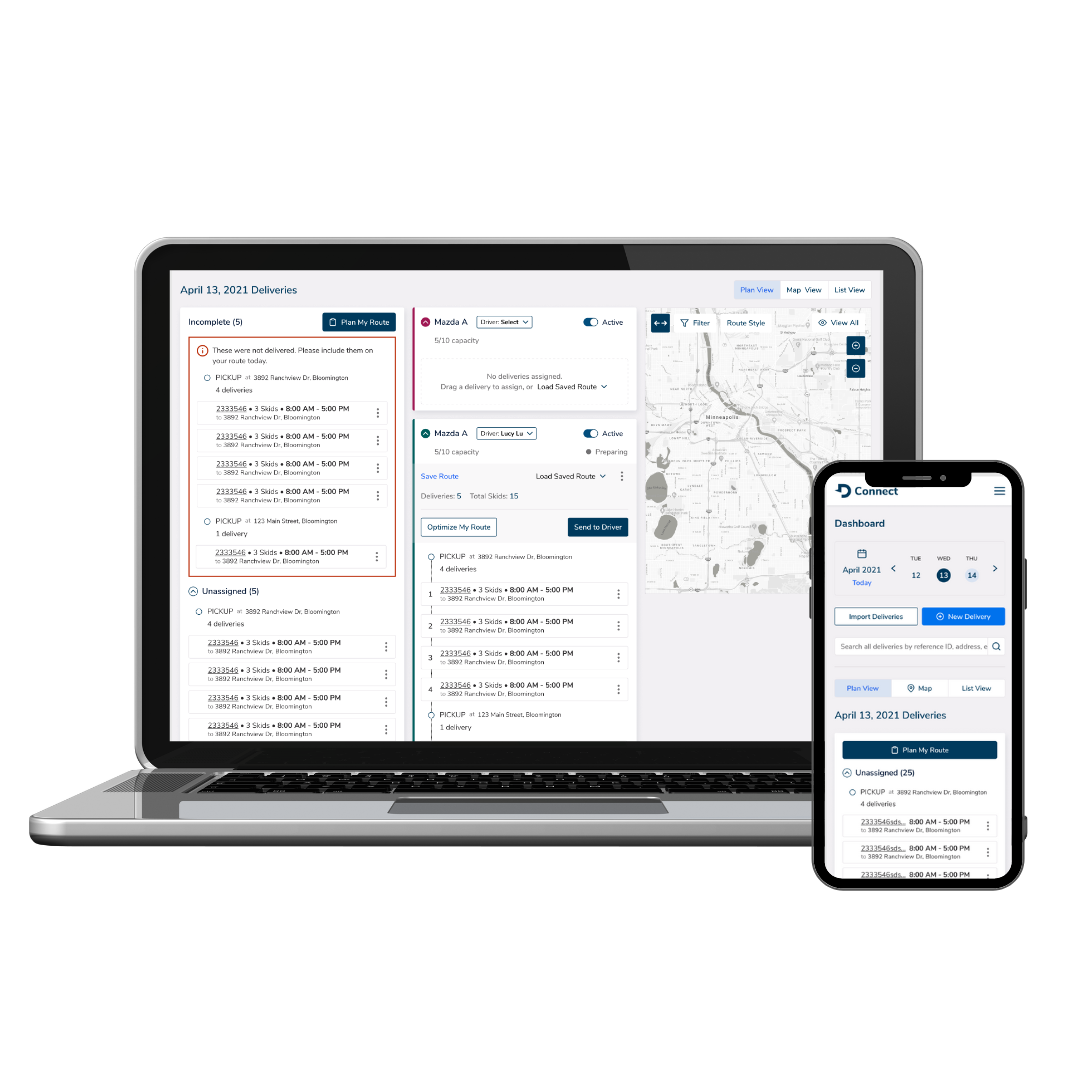 Easily route, track, and manage your deliveries.
Dispatch Connect streamlines your in-house delivery process to save you valuable time that you can reinvest in your business.
All the tools you need. All in one platform.
Simplify your day-to-day operations with a delivery management software that allows you to:
Easily place orders
Assign your in-house vehicles
Optimize routes with one click
Set up delivery notifications for your customers and drivers
Provide ETAs with live vehicle tracking
Send overflow deliveries to the Dispatch Marketplace
Pull reports on your delivery data
Leverage Connect to scale your business so you can keep up with the ever-increasing, on-demand deliveries that your customers have come to expect.
Chat with a Delivery Expert today.
Learn more about how Dispatch Connect can streamline your delivery process and start a 14-day free trial by filling out the interest form below.
*Looking for driver information? You're on the wrong page. Try looking here.